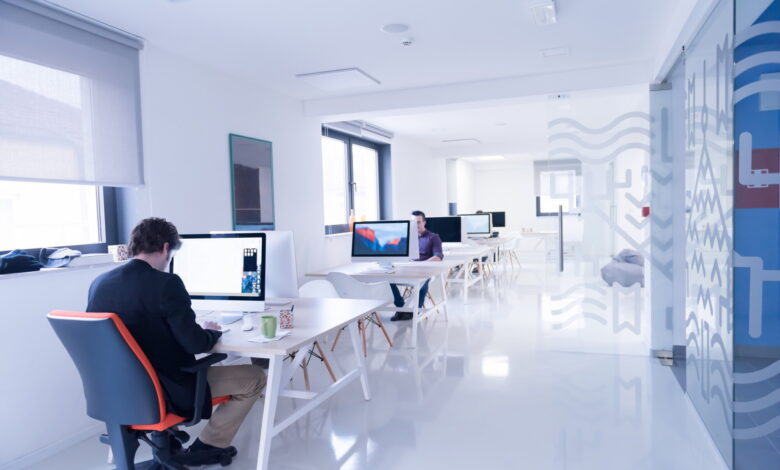 If you want to improve your business, you might have to make system upgrades. But with all the solutions available, what should you get?
With all the types of software, it takes time to find the perfect solution to your company's needs. Each has something different to offer, so you have to go through every option.
To sum it up, here's a quick guide to the different kinds of business software you can consider. Let's start!
Communication and Conferencing
Employees can stay in touch even apart by using communication and conferencing software. These usually allow group and private chats, calls, and presentations, all in one place.
So, it makes remote work possible and feels natural. But aside from that, it's a professional space to contact coworkers for anything urgent.
Time Tracking
Most companies require employees to use time-tracking tools to know where their time at work goes. It offers several benefits, like measuring employee productivity, understanding working patterns, and monitoring projects.
Project Management
Consider project management software if you want business software solutions to stay organized. It lets you and your team break down and organize large projects into smaller segments.
It also helps hone your company's organizational skills and increase efficiency.
Accounting and Billing
There are software options that focus on your company's finances, from bookkeeping to payroll handling. Usually, you can find everything in one platform for easier navigation.
Customer Relationship Management
An excellent business technology tool to understand your customers better is CRM software. It allows you to keep track of different customer data to help your team develop better plans for your brand.
The tool also supports sales, marketing, and customer service. So, you can consider it if your company aims to highlight and improve in those aspects.
Inventory Management
Some business software solutions offer help with managing physical goods. Besides that, inventory management software will allow you to keep track of those stocks. That includes checking what's available or on hold.
Enterprise Resource Planning
ERP software often comes with several business solutions. You can say it's a mix of all the business software. And so, it can feel like you're managing everything in only one space.
Check out the best ERP software SG if you want to know more about them.
Analytics
Analytical software is the key to knowing what goes on in your business. It scans various company data, including sales, products, and customer engagement.
The nature of the software allows you to quickly spot great opportunities without wasting funds.
Website
Business software trends include a well-optimized site. Even if you don't have a professional or you're a small business, you can use website-building software instead.
It also makes a great alternative if you don't have a design team or a website developer.
Find the Perfect Business Software for Your Company Needs
Some companies turn their back on business software solutions. But they don't realize that these might have just what they need.
So, before you choose one, always read what each software can offer. It ensures it addresses the problem and lets you upgrade company operations!